K. N. Ghiglione
Kevin Ghiglione, a Saskatchewan born and now Toronto-based painter, brings decades of his art-making experiences to his painting.
His main painting medium is the ancient encaustic medium. His paintings are abstract in their final stage - but inspired and created by common concerns of life and history. He uses the classical principles of composition, colour, and texture to create his works.
The continued thrust of his current work is the exploration of time. Evidence of wear, vestiges of life, or discoveries of lost knowledge - each painting becomes an object that seems to have travelled through time.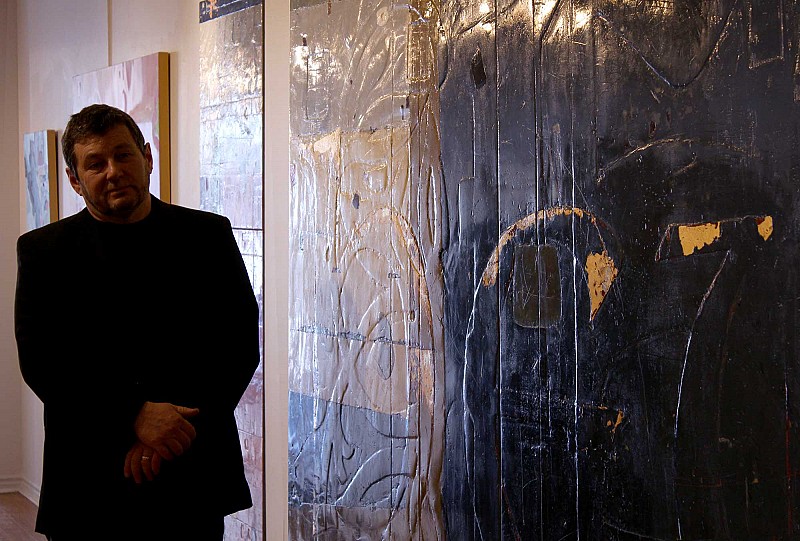 Kevin Ghiglione beside the textural painting "Silence Between Kingdoms" 2m x 3.66m/ 6' 7" x 12'