Kevin Ghiglione
Kevin Ghiglione, a Saskatchewan born and now Toronto-based painter, brings decades of his art making experiences to his painting.
He uses a mixed medium approach. One of the mediums is the ancient encaustic medium. His paintings are abstract construction projects, "buildings" of many dimensions and layers on which he uses composition, colour, and texture. His works merge the additive process of painting with the subtractive process of sculpture.
The overall thrust of his current work is the exploration of the shared myths of our society.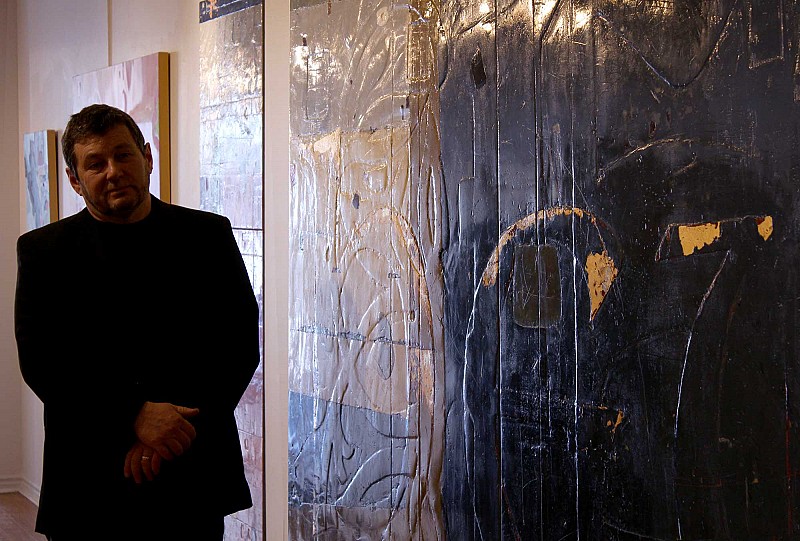 Kevin Ghiglione beside the textural painting "Silence Between Kingdoms" 2m x 3.66m/ 6' 7" x 12'